About Angelic Farm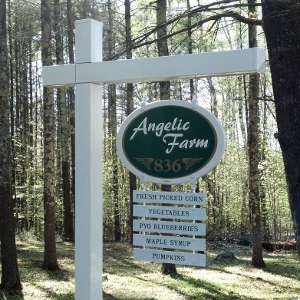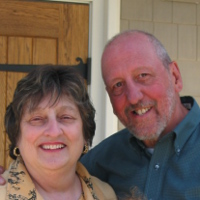 Angelic Farm, nestled between the White Mountain National Forest of NH and Lake Winnipesaukee, is a "Pick Your Own" Blueberry Farm. The farm is owned and operated by Jean and Jeannine Royer. In addition to Blueberries, other crops are available at various times throughout the year. Angelic Farm also produces Maple Syrup. Please check the harvest schedule for crop availability and additional information.
Stop by and get some fresh harvest. Before coming check the harvest schedule. Click the map for directions.
Current News:
Camp fire wood is available from Memorial Day till supply lasts, around end of June.
Maple syrup activity occurs starting around February 15 till near the end of March. Come by and visit and say hello.
Blueberries, pick your own (PYO) happens from the beginning of July till beginning of September. Daily picking hours from 8 A.M. till 6 P.M. Come early and enjoy tasty berries.